Ipsos i-Say is one of the largest online research communities in the world dedicated to sharing views and opinion by taking the surveys online. The community members do get rewarded for answering those survey questionaries as per their preferences. Serving thousands of companies to improve the research standards, they create opportunities for basic internet users like us to make money online. In this Ipsos i-Say review, let me discuss the Ipsos survey, rewards, careers, in detail.
About Ipsos i-Say:
Powered by Ipsos, i-Say is one of the largest market research panels in the world. While Ipsos was started, it was the third-largest survey-based research firm in the world. This makes it one of the experienced companies.
With over 3 million members on board, Ipsos conducts over 70 million interviews in a year serving over 5000 world-class clients from more than 100 countries.
Ipsos i-Say Review: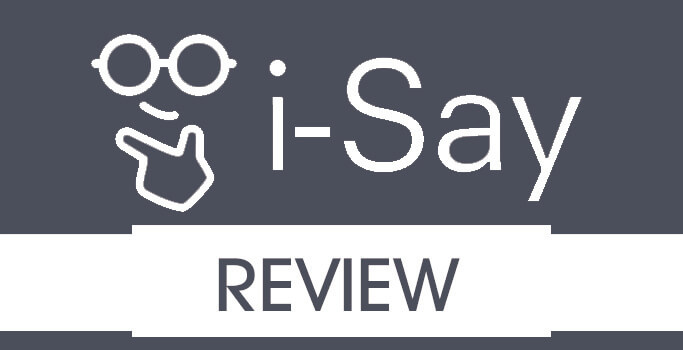 In i-Say, the primary way to earn money is by taking surveys. Whenever a survey is completed, i-Say rewards points that can be redeemed for cash or gift vouchers of major brands like you can do it on Toluna Influencers.
Apart from taking surveys, there are a lot of features available on Ipsos i-Say to keep the community members engaged. This includes loyalty programs, contests, polls, affiliate programs, etc.
Ipsos i-Say is the legitimate brand with higher trust rate from the customers and clients.
Ipsos Panel Supported Countries:
Unlike major survey platforms like YouGov and Opinion Outpost, Ipsos Panel provides their services in over seventy countries.
Some of them include the USA, UK, the major part of Europe, the selected region from Asia and the Asian Pacific, like China, the Russian Federation, India, South Korea, Singapore, etc.
In addition to basic support, i-Say provides customized region-based services like Opinion World surveys.
The allowed age group varies based on the country you reside in. Check their terms in order to find the allowed age group.
Ipsos Survey:
The iSay Surveys are said to be interesting and easier. They conduct surveys on different topics, while Valued Opinion surveys are the most diverse conducted on over 30 categories.
Whenever a new survey is available for you, i-Say would send an invitation via email with the EFC and reward information.
All you have to do is click take the survey and qualify to participate in the research.
When the survey is completed, Ipsos will credit the points to the account.
The number of surveys available per month will vary based on user demographics.
Panelists scream that they receive very few survey invitations to take part in i-Say, while people receive more invitations on Life Points.
Survey Reward information:
The survey rewards mostly range from 10 points to 100 points.
Value of the Ipsos rewards points varies from region to region depending on the local currency and payment options.
i-Say Survey Quality:
Screenouts are the problematic one on most of the survey panels. Survey sites like Paid ViewPoint handle it in a different way.
Caused due to mismatch, every survey taker has to go through this. The i-Say community members do face screenouts often.
Apart from this, the surveys are designed well with graphical elements which makes it visually pleasing.
While the reward value per survey is not so impressive, the survey-taking experience will be pretty good on Ipsos i-Say.
Ipsos Research Screenout Points:
There are very few sites that pay a part of money if the user gets screened out of a survey. Ipsos i-Say is one among those.
They pay 5 points if the user attempts to take a survey and gets disqualified in the middle of the survey.
TapResearch is one of the research programs made available in major GPT sites. It rewards minimum points or half of the total rewards even if the user gets disqualified at the middle.
Ipsos Loyalty Rewards:
i-Say rewards loyal active users with various rewards based on the location.
Once every four months, every ten members win rewards Ipsos i-Say prize draw.
Get a chance to win $1000 cash in Lucky Grand prize draw.
Check out more prize reward features available in your region after the signup.
Referral Program:
If you've got friends and family, refer them to Ipsos i-Say to earn extra points.
i-Say referral program pays 100 points per successful referral.
To be frank, their referral program isn't worth as that of Ysense surveys.
Ipsos i-Say app:
Take surveys, win rewards, earn points, from anywhere anytime using the i-Say app.
Ipsos i-Say app is available for the android devices and IOS devices that can be downloaded for free.
Very few survey panels like Swagbucks have a reliable mobile app to earn money taking surveys on smartphones. The i-Say app can be listed one among them.
Get notified whenever a new opportunity is available for your account by downloading the i-Say app to your mobile phone.
Payment Options available on Ipsos i-Say:
Ipsos i-Say has got a lot of options for its users to redeem the points.
Redeem your points for cash via PayPal, Visa prepaid cards.
While the gift cards option includes Amazon.com, iTunes, Starbucks, Target, etc. the options might vary if you're not from the USA.
The minimum points required for cash out is 500 points. Again the minimum threshold may raise up to 1000 points in other regions.
Pros and Cons of Ipsos i-Say surveys:
Pros:
i-Say powered by an established market research company Ipsos.
Various additional features like loyalty rewards, contests makes it interesting.
A simple referral program to earn additional points.
Surveys are conducted on various topics.
Get paid even if you get screened out of the survey.
Redeem points for both cash and gift cards.
A simple website for user-friendly navigation.
Mobile app available for Android and IOS devices makes it easy to maintain the account and take surveys directly on the smartphone.
Get free sweepstakes entry whenever you attempt to take a survey.
Available in different languages based on your location.
Cons:
Low survey rates compared to the industry standard.
Invitation frequency is low which makes it hard to reach the cash out threshold unlike on micro job sites that are reliable.
Poor customer support according to customer review. While few claim their support is pretty good.
Payment processing is too slow. It might take weeks to receive payments.
i-Say Review – Final Words:
Being a trusted market research company, Ipsos made it possible for internet users to earn money by taking the survey on i-Say.
With balanced pros and cons, Ipsos i-Say still remains one of the top survey panels in the world.
So, I recommend you to try Ipsos i-Say along with other survey panels and find how well it works for you. Feel free to share your views about the panel in comments to help other users.