If you were been working on Survey panels, it's obvious you know that they pay for answering questions. But, Nielsen Computer and Mobile Panel is a kind of advanced research program. Instead of collecting the data directly through surveys, they've developed an app that does it automatically. Become the part of their advanced research, help technology grow better. Here's the Nielsen Computer and Mobile Panel review to learn more about their research program.
About Nielsen:
Nielsen is a professional Market research company caring about consumers' insights for over 90 years. They are the world's leading provider of media and marketing information.
Since the Internet era, Nielsen has developed various new technologies to extract accurate data as the Pioneer of market research.
Nielsen is accredited by the Better Business Bureau and rated as A+ Business.
Nielsen Computer and Mobile Panel Review: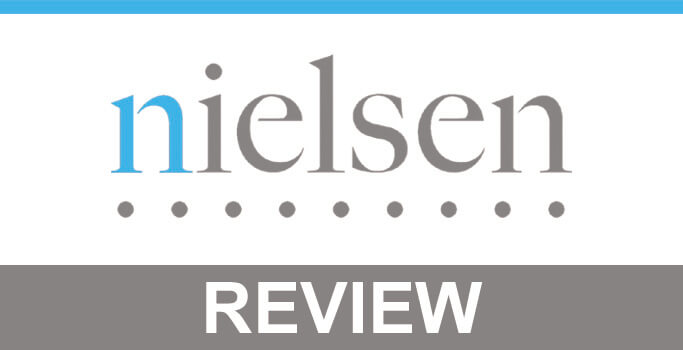 The Nielsen Computer and Mobile Panel is part of Nielsen's research program. Apart from this, they do have various research programs in different sectors.
As the name suggests, the Nielsen Computer and Mobile Panel provides the opportunity for you to be part of their research using your internet-connected device(s).
Let's see how this research program works and what are the benefits for you as a participant of this program.
Nielsen Computer and Mobile Panel – How it Works:
Unlike taking surveys as we do it on survey panels like Toluna, LifePoints, Opinion World, Nielsen works bit different.
Here you help Nielsen to understand how you use the internet. So, it's impossible to convey the usage via paid surveys.
The research can be made accurate only by automatic technology that runs at the background.
Instead of answering the surveys, you will have to install their technology on your computer and mobile device to participate in the research.
Nielsen would establish a secure connection in your device to learn about your internet and device usage.
All your identity are made anonymous and the data collected will be handled securely. Being an established company and accredited by BBB, it's very safe to use.
Participating in Nielsen Research:

It's very simple to take part in the Nielsen Consumer Panel research. All you have to do is click this link and choose your location.
You will land the Nielsen panel that's available in your country.
Initially, you must answer a few general questions to let Nielsen know about you and your device(s).
Once done, you will be asked to download the Nielsen mobile app and(or) Nielsen Computer software and install it.
Upon installation and linking the device to your account, the signup process is complete. Now all you have to do is use your device as you do it always.
For every remote device you connect, you will earn up to $50 per year without doing anything.
Does Nielsen Mobile app slow down your device:
While PC, Mac, and Laptop can handle apps like this easily, there are chances that smartphones might face lag.
But, Nielsen money app for mobile phone and Tablets is developed in such a way that it won't impact the phone performance.
So, you may download and install the Nielsen app without any worries to earn money on your mobile phone.
At the end of the year, you will receive rewards for the app that you just installed without even noticing it even for one time.
Earn Sweepstakes entries:
Is $50 enough for the year? While getting paid without even doing anything seems great, that's not enough.
That's why by keeping the app installed on your computer you can earn sweepstakes entries into their $10000 monthly sweepstakes.
400 Nielsen research users will share the victory with the top picked will gain the most.
A lot of Nielsen survey users get surprised that they never won anywhere but it's happening in Nielsen.
Reliable Nielsen Ratings:
Many of you would have already come across the brand name "Nielsen". It's mostly because they are an authentic source in releasing the audience base of the TV programs and social activities.
If you're a WWE fan you might often see that RAW beats Espn, NBA, etc. this week. Below that, you may spot something like Nielsen research or Nielsen social guide.
Remember that you can become the part of that Nielsen research through this Nielsen Computer and Mobile Panel.
Similar apps like Nielsen:
If you're looking for apps similar to Nielsen, then there are few you can consider.
SavvyConnect app is the app similar to Nielsen app, but they reward up to $15 per month for connecting three devices including the computer, Tablet, and Smartphone.
You may also consider using the MobileXpressions app available for the IOS and Android mobile phone. Get free gift cards of Amazon.com and other major brands every month just for keeping the app installed on the smartphone device.
Pros and Cons of the Nielsen Consumer Panel:
Pros:
The research program conducted by the company with 90 years of experience.
Business accredited by Better Business Bureau as A+.
Make a passive income from the app just by keeping it installed.
$10000 monthly sweepstakes entry for active users.
Users never have to mind if there is such an app on the phone.
Since it never slows down your device.
All your information will be safe and secure.
Help to shapes the future of the internet. You become part of it.
Redeem your earnings for gift e-Vouchers.
Cons:
Not a reliable source to earn money online like freelance jobs. It's just a source for pocket money.
In Nielsen Computer and Mobile panel reviews, users complain that their support is bad.
Available only in tier-1 countries.
Nielsen Computer and Mobile Panel – Final Words:
Note – check out the survey panel of Nielsen research that pays $3* per survey Pinecone Research.
Nielsen is a trusted, legitimate, scam-free company working for years in the market research and marketing industry.
The Nielsen Mobile Panel and Nielsen Computer panel is the initiative of their company to make the future better by collecting the usage data of various devices.
Though it's not going to pay thousands of dollars like few best online jobs, you may try installing the app for the research purpose since that app is not going to hurt your device.
You may even try other top survey panels if you're looking to expand your paid survey portfolio.