Search engine evaluator jobs are the potential work from home jobs for people who are looking for a reliable source of income.
Whenever people look for work from home opportunities, they come across paid surveys, data entry, typing work, etc., that are not actually online jobs while it's a kind of pay per task-based work.
Research shows that people make less than $3/hr doing stuff like taking surveys. Since it's open to all internet users, require no skill sets, and due to high competition, the payment will be very less and opportunities are very limited.
Why I wanted to say about these general internet money programs is that the search engine evaluator jobs are real jobs where you work for a company but work from home at your convenience.
So, if you're the one looking to increase your monthly income, start search engine evaluation career and make reliable money online from home.
Besides, search engine evaluator jobs work best for stay at home moms and housewives looking for part-time jobs from home since this job offer the freelancers to work on flexible timing.
So, what now? Let me list out the basics of the search engine, an overview of search engine based jobs, and end things with how to find search engine evaluator jobs.
Do you know that you can work for Amazon Jobs from home?
Search Engine Basics:
If you aren't aware of the search engines, Google, Bing, Yahoo, Ask, Yandex, and Baidu are the major brands that cover the internet search industry.
The search engine is where people search for various websites, services, products, and answers for their queries using certain key phrases.
The search engine delivers search results with answers using featured snippets, and links to websites, videos, based on the search query.
With 90% search made, Google is the world's largest search engine followed by Microsoft's Bing sharing its part in the remaining 10%.
How does Search Work:
Search engines like Google have developed a complex search algorithm to deliver search results to the users.
Google doesn't simply list out the websites in random on the search result. Instead, Google algorithm processes and display relevant results when a user searches.
The Google search algorithm crawls the millions of webpages and indexes them in their servers to generate the most relevant results within milliseconds.
This is how search engines work.
Challenges faced by SE:
So not you know that search engines deliver search results that are already processed and indexed. But, as a search engine evaluator, it's important to understand how do the search engines list out the most relevant results on the SERP.
Let me explain to you with an example to better understand how does the search engine display the most relevant results.
Suppose a user search for "diet plan" on Google, how does Google return the search results?
Thousands of websites and videos speak about the same weight loss diet plan, how Google lists the most relevant trusted websites on the SERP?
Here comes the Google Algorithm. Google uses over 200 ranking signals to analyze websites and lists out the best to worst based on those signals.
Some of the important ranking signals include content relevancy, reliability of content, authority, user experience, credibility. Besides all these signals, Google uses artificial intelligence to scan the content.
With the combination of various ranking factors, Google ranks the best websites at the top of SERP.
Speaking about best, the websites which are known to deliver in-depth content based on user intent and recognized as an authority in the topic by other web properties.
Some of the webmasters try to manipulate the search results by using blackhat techniques which do affect the quality of the search results.
Even though algorithm rank websites, it has few flaws that should be fixed. This is done by the search engine evaluators.
The search engine evaluators evaluate and train AI to make the search better.
Do I need the Skills to do this Job?
Yes, and No, it's complex to answer this.
You need some basic skills set to do this job, they're not going to hire someone who doesn't know anything.
But still, people without skills can apply for this job after learning the basics of search engine ranking.
Requirements to become a Search Engine Evaluator:
These are some of the basic requirements to become a search engine evaluator.
You must be at least 18 years old to become a search engine evaluator.
A PC and smartphone that can run the latest version software and apps connected to high-speed internet.
Ability to work up to 20 hours per week with 1-4 hours per day.
Excellent language skills usually English and local languages if needed.
Excellent research skills and analytical skills.
In-depth real-time knowledge of the local culture.
Ability to work with apps, troubleshoot software, and execute instructions independently if necessary.
A university degree is a plus to apply for the search engine evaluator job but it's not mandatory.
Search Engine Evaluator Jobs:
Search engines tune their algorithm regularly as the internet evolves to return better search results.
The search engine evaluators play an important role in making the search better by analyzing the search results.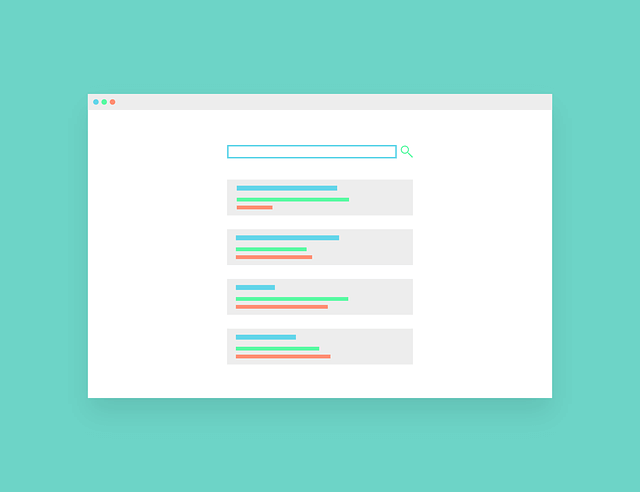 As a search engine evaluator, your job is to provide feedback on various experiments to improve the algorithm.
The basic of search engine evaluation is to rate the relevance of search results based on user intent, and the search query.
While the search engine evaluators will be given a certain set of instructions to follow, they should have logical skills to think more than following instructions.
Some of the tasks that a search engine evaluator perform include,
Evaluating the text content relevance and quality based on the search query.
Evaluating the quality and relevance of the videos, images, maps, results.
Comparing two or more search results to find which is better and reasoning the choice.
Rating the voice quality and analyzing if the voice is automated or natural.
Search engine auto-complete queries testing.
Categorizing businesses.
Create queries that tell your mobile phones to do a specific action.
Rating the helpfulness of blogs and websites with special content.
E-A-T analysis.
At first, these tasks may look simple, but it requires higher accuracy and should match the rating average of other evaluators.
Anything that involves analytical, logical, decision making will make us confused though it's pretty easier. That's the reason why the search engine evaluators are invited after complete background verification and in addition, it requires us to pass in qualification exam(s).
How much do they pay for Search Engine Evaluators:
The search engine evaluator is part of crowdsourcing projects handled by the crowdsourcing companies.
While Google and Bing do hire search engine analysts directly, most of the search engine evaluators are hired by the crowdsourcing companies that are listed below.
Crowdsourcing companies are known to pay less compared to industry standards, however, these companies seem to pay better for search engine evaluator jobs.
Unlike the simple micro-tasks like author review, social media analysis, categorization, transcription, the search engine evaluator is advanced, and only qualified will get hired for this job. Hence the pay rate will be high compared to the regular micro jobs.
Search Engine Evaluator pay rate – $3.50/hr min. $17/hr max.
The pay rate mainly varies based on your location.
The search engine evaluators from APAC are paid very less compared to the evaluators from America.
Since Google and Bing usually outsource these jobs, the outsourcing companies hire evaluators from APAC countries like India. In this way, the outsourcing companies will extract more output from the workers by paying less.
Opposed to mobile compatible paid surveys, this is the reason why search engine evaluator jobs are available less in tier – 1 countries.
Search Engine Evaluator Qualification Process:
To become a search engine evaluator, you must apply for the job by sending a resume to the companies listed below.
The companies will screen the candidates to select only the eligible ones.
The selected people will be invited to take the qualification exams. They will provide a copy of detailed guidelines to study before the qualification exam.
Then after a few days, they will be asked to take the qualification exams which include both practical and theoretical.
Theoretical exams will be basically answering questions while the practical exams deal will real-time evaluation.
This is how the search engine evaluation qualification test work.
How to prepare for Search Engine Evaluation Exam:
It's advised to prepare for the exam way ahead since the companies may ask to attempt an exam within the shortest period after getting screened in the initial process.
So, here are the general guidelines for the search engine quality raters – Download! to get started.
The file consists of abundant content, so you need to concentrate on completing very few sections per day and make notes while you prepare to review at the end before taking the exams.
It might take several days to prepare for the exam since there will be a lot of case studies and acronyms you should refer to. Make sure you don't skip any content.
Webmasters and bloggers find it easier to prepare for the exam since they already deal with search engine optimization.
Search Engine Evaluation vs Search Engine Optimization Jobs:
Many people confuse with these terms i.e., search engine evaluation and search engine optimization. Here's something you need to understand about them.
Search Engine Optimization shortly called SEO is the process of optimizing a website/web property/app to increase the visibility and rank websites on SERP. It's the process of analyzing and optimizing the website on-page and off-page to showcase as an authority to search engine to rank on the top.
SEO is the part of digital marketing jobs and has no relation between the search engine evaluation.
Whereas search engine evaluation is just a quality evaluation process and it's done on the side of the search engine while the SEO is carried out on third party websites.
So, if you ever had confusion clear your mind that search engine optimization is different from search engine evaluation.
How to Apply for Search Engine Evaluator Job:
Here are the three potential companies to apply for search engine evaluator job,
The Appen team was a joy to work with. They demonstrated clear expertise in developing our training data and delivered it ahead of schedule and under budget.
Dr. Catriona Wallace CEO, Flamingo Ai
Appen was founded in 1996, one of the most popular platforms work on training AI.
They have established their brand in over 130 countries, 180 languages, with 1 million skilled crowd workers.
Previously, Appen acquired crowdsourcing companies like Figure Eight(formerly Crowdflower), Leapforce, Raterlabs to expand further.
They work with the largest technology companies in the world including Microsoft, Amazon, Google, Adobe.
Appen is the best place for search engine evaluation jobs, social media evaluation jobs, translation jobs, transcription jobs, data collection, etc.
Click here to apply by completing a short registration. You will be screened for eligibility and will receive instructions to proceed further.
Lionbridge is again one of the oldest companies that provide work from home opportunities based on enhancing technologies.
It's one of the very few online job companies that treat you like a real employee and provide available options that work best based on demographics.
At Lionbridge, they actively hire talents across the world from simple micro-tasks to corporate associates.
Here are some of the fields to work on Lionbridge apart from search engine evaluation looking for Speech training, language consultant, internet safety evaluator, internet ads assessor, map quality analyst, transcriber, social media evaluator, web content assessor, quality rater, linguistic consultancy.
All you need is a laptop and a mobile phone to earn money by working at your convenience.
You will have to inquire about the position on Lionbridge with a resume. They will connect you back if they find you eligible.
Sometimes, Lionbridge will connect you with other job offers relevant to your profile in the case if search engine evaluator jobs are unavailable.
Find crowdsourcing jobs including search engine evaluation, website testing, linguistics, content assessment, and more on teemwork.ai.
Once you land, browse the available jobs, read the terms, qualifications, and responsibilities, to apply for the job.
The employer will hire eligible candidates and provide full training for the position.
4. Job Listing Companies:
You may also check out the job listing companies to find if there is an opening for the search engine evaluator job.
Usually, it's the crowdsourcing companies post the job listing when there is a hiring surge.
You may even find the search evaluation job opportunities at Google.
Things people hate about Search Engine Evaluator Job:
While the search engine evaluator job is one of the best work from home opportunity, there are few downsides.
Accuracy:
You need to work with higher accuracy. Search engine evaluators are continuously monitored based on the crowd data.
Evaluators with lower accuracy should improve consistently and has a risk of losing the job.
So, if you get a chance to work as a search evaluator, you should work with full concentration to maintain accuracy.
Adult Content:
Some of the search engine evaluators revealed that they had to work on evaluating adult content like porn tasks.
Also, some of the tasks include working on spotting aggressive violent content.
Remember that the internet contains a lot more than education, search engines index all of them and you may sometimes need to evaluate them besides not opting in for such tasks.
Pros & Cons of Search Engine Evaluator Jobs:
Pros:
Work as an employee for a company from your home at convenient timing.
High pay rate per hour compared to average internet jobs.
Work only 10 – 20 hours per week and can work from a remote place.
A professional freelance job that should create job satisfaction.
Can learn a lot other than evaluating the search results.
One of the best jobs for college students and work from home housewives to make money.
Cons:
Very hard to get hired as a search engine evaluator.
Need to learn a lot, should pass in qualification test to get hired.
There are better alternatives to earn more such as virtual assistant jobs, blogging, Starting a YouTube channel.
Sometimes you may be asked to review content that is unpleasant.
You have reached the end! I hope you have got a basic vision on how search engine evaluation job work and how to become a search engine evaluator.