YouGov survey is my favorite survey panel of all. I've been part of YouGov for years and I'm always impressed with their high paying survey opportunities. I never got bored taking the YouGov survey since it will be very interesting. While most of the survey panels conduct research studies regarding consumer products and services, YouGov surveys will be based on day to day life. This is the reason why their surveys are awesome. Read this YouGov review that justifies YouGov panel is definitely the best one to earn money by taking surveys.
About YouGov Panel:
YouGov operates its Online survey panel in over 38 countries worldwide including USA, UK, Europe, the Middle East, North Africa, the Nordics, South Asia, and the Asia Pacific.
Over 5 million direct members from a wide range of ages take surveys on YouGov to earn money.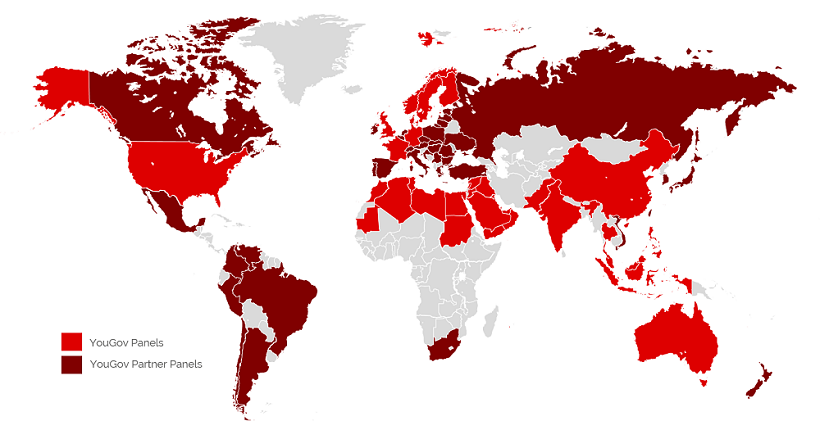 They work to provide data accurately collected from targeted customers with the highest precision.
YouGov Review:
YouGov is primarily a survey panel with advanced technology converting opinion to analytics helping to shape the world with their valuable research.
The YouGov users can complete surveys, answer polls in order to earn money. And at the same time, the YouGov community improves its knowledge from various real-time research released every day.
An in-depth analysis is given below to help you learn more about the YouGov panel.

YouGov Paid Survey:
As introduced the YouGov paid surveys are most interesting and high quality where people enjoy answering those YouGov surveys.
Usually, the YouGov surveys take not more than 5 to 10 minutes to complete.
They pay a minimum of 50 points for completing a short survey that consists of not more than 5 – 10 questions.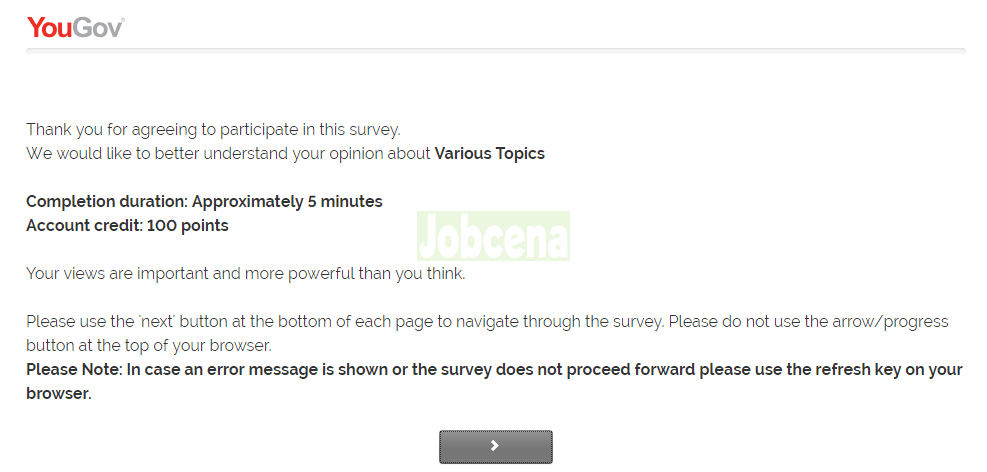 Get paid huge for taking bigger surveys. A minimum of 200 points will be awarded for completing the larger surveys that can last for about 15 – 20 minutes.
YouGov Survey categories:
YouGov surveys mostly come under these four categories Life, Consumer, Sports, and Politics.
Surveys from Categories like Politics and Life will be mostly related to the environment, culture, travel, government, Climate, etc. These surveys will play an important role in changing society and global causes.
The consumer topics include surveys about the Mobile phone, electronics, internet services, e-commerce, online ordering services, food products, etc.
YouGov is the one among the very few survey panels that conduct surveys on sports events. TellyPulse is similar to YouGov Panel in India organized by Star Sports conduct sports based surveys and sports broadcasting  & sponsorship.
The YouGov surveys will be very precise without unwanted questions and options. This makes it very easy for the survey takers to cast their opinion without wasting time and without getting bored.
Taking paid surveys on YouGov:
YouGov surveys are very well optimized in such a way that their surveys can be taken both in desktop/Laptop devices and using the smartphone.
While most of the survey panels have developed mobile apps to take surveys using the mobile phone, YouGov app is not available in most of the countries for taking surveys. Instead of YouGov mobile app, you can use YouGov SADA app developed purely for research purpose and it cannot be used to earn money.
Here is the example of the YouGov survey,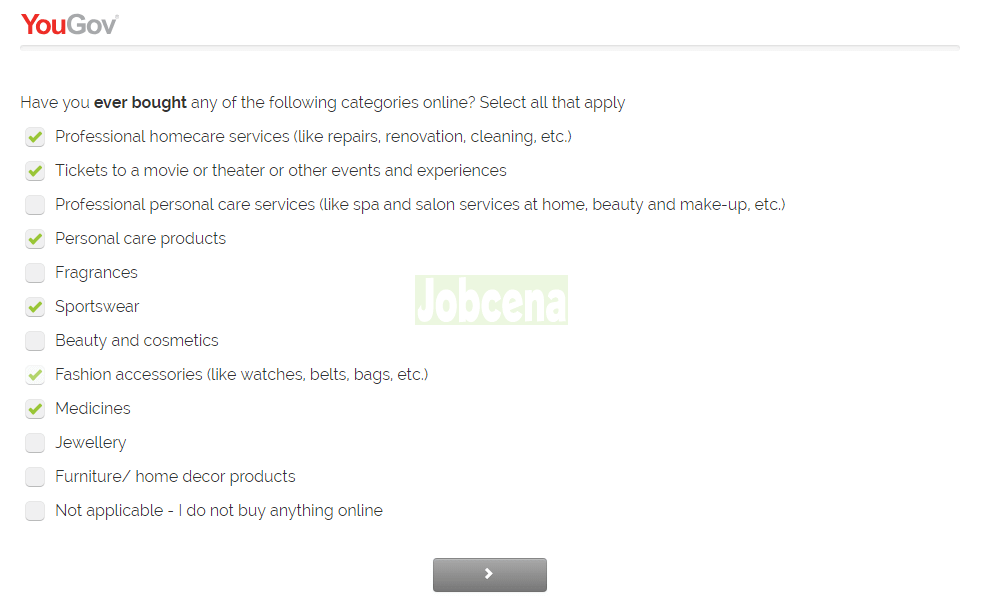 This online survey on YouGov was about online shopping preferences. Various questions related to online shopping and e-commerce sites were asked in this survey.
It took around 15 minutes to complete the survey with a credit of 200 points.
The survey rate is very high compared to any other survey panels. Other survey panels would have paid not more than a USD for completing this simple survey.
This shows the YouGov panel is the most reliable survey panel in the world.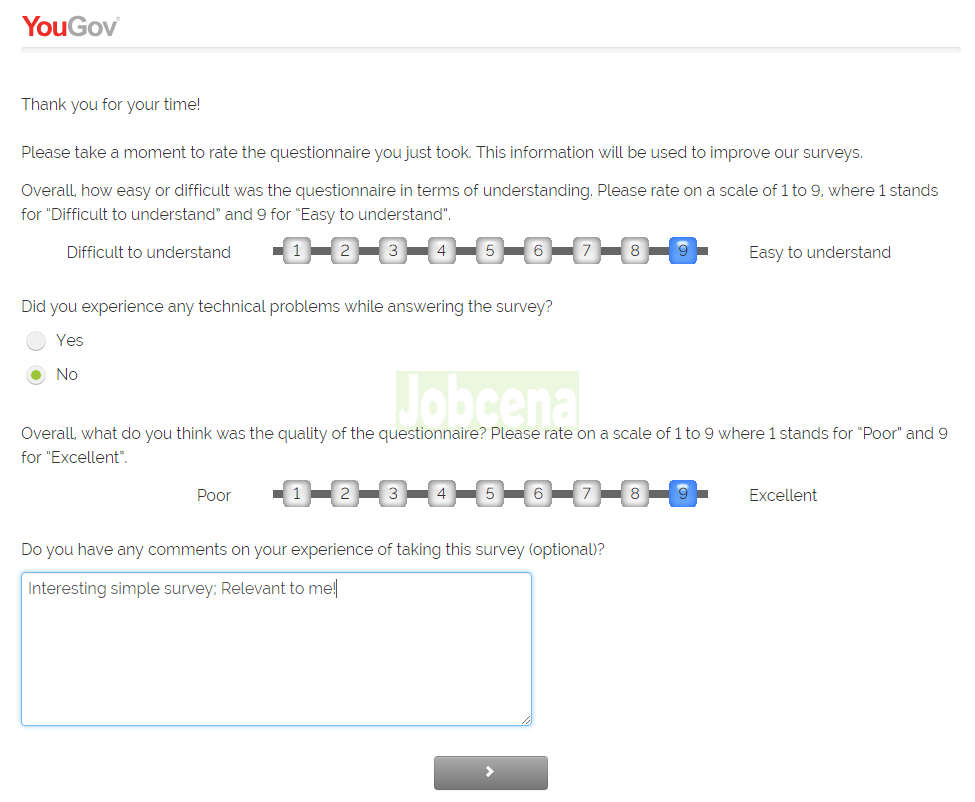 At the end of every survey, YouGov will ask for feedback about the survey. The feedback will be used to improve their surveys according to user preferences.
The survey frequency will vary according to the location of the user. While the members from top countries can expect at least a few survey invitations per day, YouGov panel users from other parts of the world receive a certain number of survey invitation(s) every week.
YouGov online discussion board – premium surveys:
Take part in YouGov online discussion boards to earn more than $150.
These discussions might last for about a few minutes per day for three or more consecutive days.
All we have to do is be an active participant in the discussion according to the instructions given once qualified for being the part of the discussion board.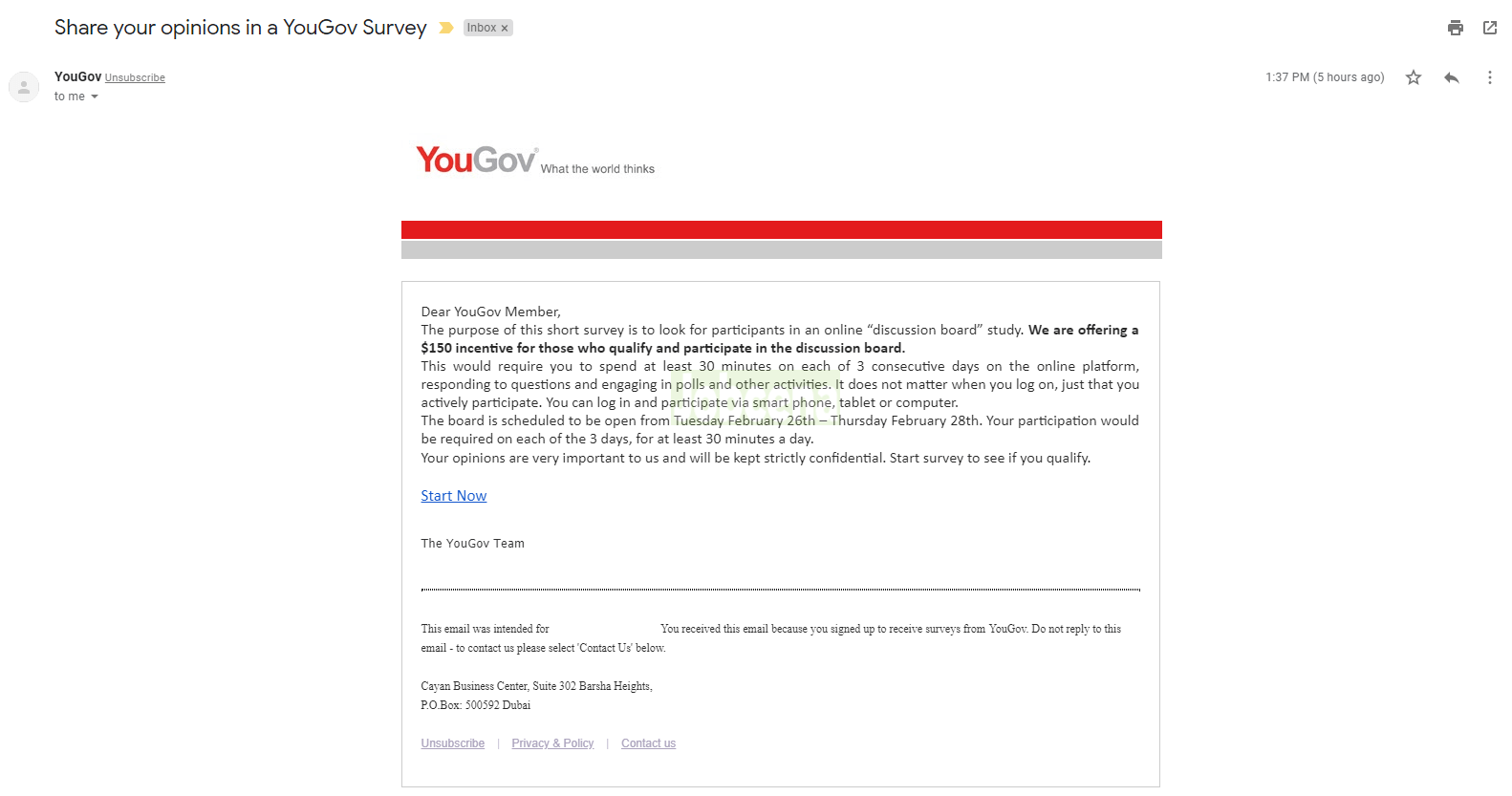 Be a valued member of YouGov for few months to get an opportunity to participate in high paying YouGov surveys.
Make $200 just by spending a few minutes per day for a few days straight.
Fill the YouGov profile for 25 points and iPad:
Whenever a user gets screened out of a survey, he will get a chance to do the profile survey.
YouGov even pays for updating the profile often. Earn up to 25 points per profile survey. YouGov panel users get a chance to keep the profile up to date and at the same time earn money.
In addition to points, 3 YouGov users can win an iPad every month getting a ticket for a free monthly draw.
Monitor your progress while taking surveys:
Again YouGov has an option to verify the progress of the surveys indicating it using progress bar with red filler below the brand name while taking the survey.
Tracking the progress of the survey will reduce the stress of getting locked in an unknown position inside the survey. Usually, unknown progress will be the cause for the survey takers to selct random answers in the surveys leading to fake opinion to the companies and getting screened out unnecessarily at the middle of the survey.
Most of the YouGov surveys will have a progress bar to track the position of the current survey.
YouGov Poll:
Answer the YouGov poll to earn money and for voting the opinion. YouGov users from selected countries get a chance to cast vote on the latest YouGov opinion poll.

Feel free to make use of the YouGov poll if available to cast your opinion using one touch. YouGov app can be used for answering the YouGov poll.
YouGov Points and Rewards:
YouGov rewards points for survey completions and answering YouGov poll*.

1 YouGov point = $0.01
100 YouGov points =$1
YouGov payout methods will vary in different countries. PayPal payments are limited to certain countries. Apart from PayPal, get paid directly to your bank account.
YouGov points can also be redeemed for the gift cards of Amazon, BestBuy, iTunes, Target, Walmart, and many other vouchers.
YouGov International members are paid via Western Union money transfer where the cash can be directly collected from one of the WU outlets available in over 200 countries.
The YouGov India users can redeem their points for Paytm cash.
The minimum payout is $50 or 5000 points. Regular survey takers will achieve the threshold very quickly on YouGov.
Pros and Cons of YouGov Panel:
Pros:
YouGov panel can be called the best of the best survey panels.
YouGov is a reliable site for online survey users of all ages.
One of the highest paying survey sites in the world.
Premium freelance research and online board discussions that pay more than $150 per study.
Survey quality will be high and at the same time simple.
New users don't get confused on their website.
In addition to taking online surveys, you can grow your general knowledge and political skills by being the part of YouGov community.
Reliable referral program to reach the minimum payment threshold sooner.
Points can be redeemed for both cash and gift rewards based on user choices.
Cons:
Survey invitation frequency will be low compared to Toluna.
The minimum threshold is very high.
Not the best support team to answer user queries.
Final words on YouGov Panel – High paying surveys:
YouGov is the undisputed champion in the market research industry offers a simple yet reliable service to the survey takers.
In addition, they play one of the important roles in influencing the future world.
Every survey taker must definitely try and YouGov Panel to their list of best survey sites.