Social Media is the one that rules the internet with more than 3 Billion users around the world.
While regular users know social media just as a platform to share photos and connect people, businesses use social media for lead and sale generation.
Social media remains a great platform for inbound marketing for businesses.
Millions of businesses thrive on social media and those businesses sure hire a lot of social media specialists to get their job done.
Companies actively hire social media professionals full time, part-time, and as freelancers to grow their businesses. You can make use of the opportunity to grow your career with social media businesses.
There are tons of social media jobs from beginner to advanced. And it's important to know that social media jobs are not all about marketing, there are different ways you can earn money on social media.
This article will be helpful for you to understand various work from home social media job titles and find a perfect job based on social media right away.
An Overview of Social Media Platforms:
Social Media is an internet application available as a website and app created for sharing content, information, ideas on the basic and creating networks, connection, in the case of advanced usage.
Speaking about social media the significant number of social media users are the regular users i.e. people who use it for native activities like sharing personal photos & videos and participating in conversations, expressing thoughts, sharing content, getting entertained, stay informed, etc.
And the other users are online marketers from individuals to large companies who actively promote their business on social media.
Each social media platform has a different intent.
Let's say the Facebook world's largest social media with 3 Billion users is the platform where people connect, share personal experiences, and talk social. At the same time, businesses use Facebook pages and groups to build their brands, generate leads & sales.
In the case of Twitter, it's a bit different where people follow and tweet about social issues, events, brands, entertainment instead of connecting friends and family.
Instagram the most engaging social media platform where people share images and videos.
Snapchat the multimedia messaging app with the youngest user base from 18 to 24.
Pinterest is a unique social media platform where images are shared as pins(visuals) on boards. It's the place for fashion enthusiasts, discover recipes, event managers, bloggers, to share and promote stuff.
On the other side LinkedIn a B2B social media platform used by millions of adults to connect businesses and upgrade their careers.
Reddit is a social news aggregator, discussion platform about websites, launches, social issues, etc.
Scoop.it is an effective social media platform for content curation.
So, these are the major social media platforms with a wide range of features primarily created to connect people and businesses.
How to Earn Money on Social Media:
There are several ways you can earn money on social media, here is an overview of how to make money on social media.
The first way to earn money on social media is by working as a digital marketer in a company.
You can choose to work as a freelancer for clients for social media marketing projects.
There are social media jobs that directly relate to the evaluation of social media content.
Influencer marketing is a trend used by social media influencers to make money as a part-timer.
Making affiliate commission with the help of social media traffic.
Social media listening, monitoring, sentiment analysis, and a lot more opportunities to make money on social media.
Scope of Social Media Jobs:
While a lot of technology appear and disappear i.e. get outdated over time, people lose their job if at all they don't stay updated.
But, in the case of social media, the algorithm keeps on evolving over the years.
The base intent of social media(connecting people) won't change while the platforms will evolve continuously based on trends. As long as social media grow, the related jobs increases in number.
Analyzing the history of social media, one of the major upgrades on social media is stories. Introduced by Snapchat later implemented on social media like Facebook, Instagram, etc.
Marketing through stories is considered one of the easiest ways to reach potential customers for branding and lead generation.
So, there is a good scope for jobs related to social media in the future. All you have to do is stay updated with the trend.
Some basics on social Media Jobs:
Here are some of the ideas on how you can earn money on social media.
There are tons of opportunities for beginners to advanced tech users, directly and indirectly, related to social media.
1. Digital Marketing Jobs:
"Business has only two functions – marketing and innovation."
Milan Kundera,
Social media remains the best platform for digital marketing like SEM, PPC.
Millions of businesses around the world use social media for branding and promoting their products & services. Digital marketing plays an important role in social media for businesses.
Digital marketing jobs have a great scope in the future. If you can master the art of digital marketing, you can earn money helping businesses as a full-time employee or part-time employee. Besides, you can make five-figure income every month as a digital marketing freelancer from home.
Let me explain some of the digital marketing services related to social media,
Know what's Inbound Marketing:
Social media marketing is part of the inbound marketing process.
Speaking about inbound marketing, it's the process of targeting potential customers instead of promoting the business at random.
What it means is that you will be targeting the people who can convert into customers instead of marketing without any targets. For example, if you're going to apply social media strategy for a business that sells shoes, in the inbound marketing process you will be targeting only the people based on the buyer's persona who are capable of buying shoes.
In this way, the businesses can acquire more leads and increase the lead to conversion rate with the post awareness stage in marketing.
Social Media Ads: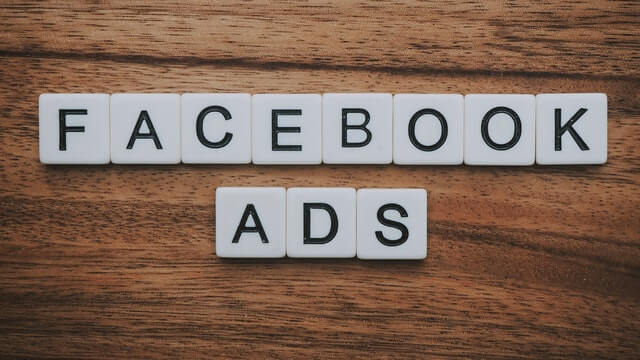 Social media ads like Facebook ads, Instagram ads, TikTok ads, LinkedIn ads are the paid promotion tools to reach potential customers.
Facebook and other social media have the technology to target potential customers with the help of ads.
As part of digital marketing, social media ads helps to reach targeted users.
Some of the businesses choose the story ads that you may have come across on Instagram, the quickest way to promote the business.
If you're new to social media ads, you can learn it to earn money by running social media ads campaigns for clients and businesses.
Social Media Manager:
The social media manager is responsible for managing businesses across various social channels.
They will be doing various jobs on social media to promote the brand, improve business, establish connections, KPI analysis, building partnerships. etc.
Unlike the developer who follows certain work structure, the social media manager should have good logical, analytical skills, adaptive to change to grow the business.
Usually, social media managers will be creating content, responding to user engagement, establish connections with users and businesses, do competitor analysis, etc.
The managers carry out social media monitoring and social media listening processes.
Social media managers should efficiently handle social media management tools like Buffer, Hootsuite.
Social Media Specialist:
The social media specialist is the one who carries out marketing, auditing, create reports for management & stakeholders, calculate return on investment for the efforts, and analyze KPI.
Social media auditing is carried out by the marketing team of the company once every few months.
It's the process of analyzing the current social media standing of the business in addition to updating legal docs, checking profile consistency, verifying the ownership, analyzing the followers, testing the performance of social media campaigns, etc.
Social media auditing helps to understand the current scenario. Based on the report the actions would be taken to improve the ROI, add new plans to improve the social presence of the businesses.
Start your career as with social media marketing, establish yourself as a social media manager to become a master of social media for business i.e. social media specialist.
Social Media Customer Service Representative:
Besides all those technical social media jobs, you can choose to become a social media customer service representative.
Some companies hire freelance for social media customer representative jobs.
As a social media customer representative, you will be handling all the customers who connect via social media.
Market Research Analyst:
Market research is the process of analyzing the current position of the company in the market in addition to competitor analysis.
By analyzing the past and present scenario, the company would forecast the future development of the company based on the market research reports.
While market research is not directly related to social media jobs, social media play an important role in collecting data similar to online surveys.
2. Social Media Evaluation Jobs:
If you have plans to work for social media from home directly, the social media evaluator job is the choice.
The social media evaluation job is similar to the search engine evaluator jobs evaluating the content on social media.
If you're an active social media user love to browse social media like Facebook, Instagram it's time to get paid for spending time on the social media platform.
As a Social media evaluator, you will be evaluating the relevance and quality of the information in news feeds, paid advertisements, and search results.
You must provide feedback on evaluating the content that should help them to improve their services and eliminate spam.
Social media evaluation job is simpler that even people without skills could manage to do it.
You should be an active social media user, aware of local culture, should have a PC and smartphone to apply for a social media evaluator job.
Since you won't be reporting the clients or boss, it's a job that will be relaxing as long as you can complete the tasks with good accuracy.
It's a convenient remote social media job for educated housewives, and moms to work from home at convenient hours with just 1 – 4 hours per day.
3. Influencer Marketing:
People influence people. Nothing influences people more than a recommendation from a trusted friend. A trusted referral influences people more than the best broadcast message. A trusted referral is the Holy Grail of advertising.
Mark Zuckerberg CEO, Facebook
Influencer marketing is one of the proven ways to make thousands of dollars on social media with ease.
If you're a person with thousands of followers on social media especially on Instagram, Twitter, Pinterest, Tiktok you can make a lot of money through influencer marketing.
So, what's influencer marketing?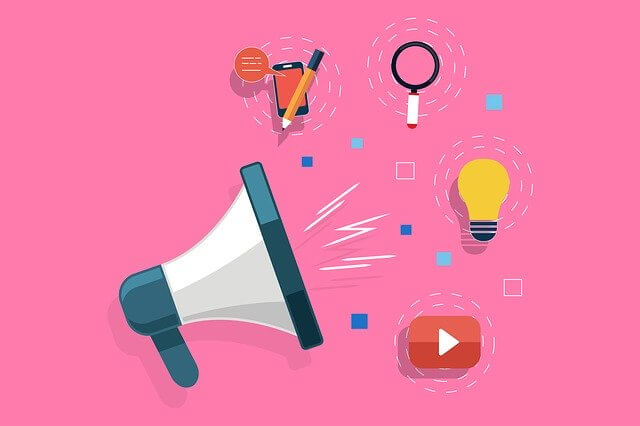 A person or company that can influence the targeted audience by creating awareness and promoting products & services is called an influencer.
Businesses approach the influencers with a huge targeted audience base to promote the products and services. The process of marketing the business to the followers/targeted audience is called influencer marketing.
There are two types of influencer marketers, the celebrities who already have a huge fan base and the micro-influencers – the normal people who are considered an expert in the field.
For example,
Cristiano Ronaldo the greatest footballer in the world promotes products of Nike, Adidas, etc. with the paid partnership. He is an example of a celebrity influencer.
Micro-influencers are not celebrities but an expert in the field who are followed, trusted, as an authority in the niche.
The micro-influencers write on blogs, promote on social media, create videos on YouTube to promote products and services as an influencer.
To become a potential influencer marketer recognized by the businesses, you must work very hard to gain authority as an expert people follow.
Once you become an influencer, you will see thousands of dollars flowing into your account. It's the initial hard work you have to put to attract followers and gain trust.
Sit at home, complete a deal, post the content on social media, you're the king!
Every one of you is an influencer!
Remember that every one of us is influencers one way or another. When your friend trusts you to get an idea of what smartphone to purchase, you're an influencer. When you do it on a larger scale, it's influencer marketing. Simple as that!
Analyze in-depth on how you can become an influencer. Do not become a joke working on the wrong things.
4. Become a YouTuber:
YouTube is the world's second-largest search engine and the biggest video sharing platform.
While YouTube is not a social media platform, it's almost similar to social media.
Starting your own YouTube channel can help you make money from home.
Thousands of YouTubers make 6 figure income from home and you can be one at least making thousands.
It's a topic for another day, you can continue to read how to start a YouTube channel to make money.
5. Indirect Social Media Based Jobs:
5.1. Content Creator, Video Editor, Infographics:
If you wish not to work directly as a social media marketer but have other skills like video making & editing, content creation, photo editing, you can work as a content creator for social media.
You can directly work as a content creator for a company, or choose to work as a freelancer with the help of freelance marketplaces.
Content creation is an art, work as a team with the marketer to create unique and engaging content.
Usually, some of the companies prefer hiring freelancers for content creation. If you're master in creating engaging content, you can attract a lot of high paying clients.
5.2. Online Micro Jobs related to Social Media:
Online micro jobs are simple money making programs for internet users.
You can join crowdsourcing companies to earn money doing micro-jobs.
Some of the online micro jobs related to social media include analyzing tweet sentiments, finding LinkedIn business, Facebook account verification, etc.

While micro jobs pay very less compared to other potential social media jobs, micro-jobs sites hire even people without any skills. So, you can choose to work for crowdsourcing sites in case if you didn't get a chance to work for other jobs related to social media.
Apart from social media tasks, you can find tasks of multiple categories such as transcription, translation, data processing, data entry, etc.
6. Affiliate Marketing on Social Media:
To do affiliate marketing you don't have to be an influencer, while the influencers are the richest affiliate marketers!
Tamilarasan
Affiliate marketing business is one of the most profitable online business.
People use social media to drive traffic to the affiliate offers to earn commissions for generating leads and sales.
Unlike blogging, it's hard to drive traffic from social media unless you're an influencer, and besides overdoing it will look like spam especially on platforms like Facebook, Twitter.
But, Pinterest is one of the best social media platforms for affiliate marketing.
If you're interested in affiliate marketing through social media, make use of Pinterest to drive traffic by creating useful pins.
Since more than 60% of users of Pinterest are women, affiliate marketing related to home decor, fashion products, skincare, lifestyle, fitness works great on Pinterest.
Look for the topic you're interested in and create boards related to the topic with high-quality images. Since Pinterest is a kind of image sharing platform, the quality of the images matters a lot to build trust and authority.
The Pinterest business account has additional features that should help you to grow the online social media business.
Social Media Jobs you Should Avoid:
You must avoid sites that pay you for engaging on social media like giving likes, sharing content, commenting, subscribing, etc. These sites pay less than a cent for doing such actions which are similar to paid to click.
Any online jobs that manipulate the terms of third party sites have to be avoided. One of the best examples is the captcha entry job. While they pay the users for solving captchas, the work itself is considered unethical.
You won't gain any experience nor adds value to your career doing tasks like these. Instead, grow your social media career by choosing one of the social media jobs listed above.
How to Find Social Media Jobs:
Now, you would have got an outline on what is social media job and various possibilities of making money with the help of social media.
Here's the guide for you on how to find social media job,
1. Choose a Career:
First, you need to decide how you're going to make money on social media.
If you're going to work for a client on social media marketing campaigns or you'd like to become an influencer on social media.
While the influencer marketing is the best where you will be the boss, it requires patience, knowledge, expertise, and skills to become an influencer and attract businesses to pay you.
On the other hand, social media marketing jobs are easier to find if you know various digital marketing stuff that was discussed in the beginning.
You must make the right decision to focus on your career.
2. Grow your Knowledge:
If you're new to social media jobs, you must learn social media marketing and related stuff.
Experiment with your ideas to explore things on social media.
Connect with other social media marketers to acquire knowledge. Building connections is one of the important things in social media marketing.
3. Search for the Job:
Now, it's time to search for the job. Here are some of the sources to find social media jobs,
3.1. Freelancer Marketplaces:
To work from home, you should work as a freelancer. The freelance marketplaces remain the best place to find clients.
Freelancer marketplace helps millions of freelancers to connect potential clients who require services.
You can connect clients by creating a profile and submitting proposals.
Adding a portfolio to the profile will enhance the chances of getting hired by the client(s).
Increase the chances of getting hired by showcasing yourself as an expert in the field.
Learn more about how to become a freelancer.
3.2. Remote Job Portals:
Search for part-time jobs based on social on job portals.
Thousands of employers across the world post jobs every day on the job portals.
Refer to the jobs, understand the requirements, submit your resume, and wait for the employer to respond.
You might be asked to attend an interview.
After that initial recruitment process, you will be given instructions to work from home or any remote location.
Final Words:
Social media is evergreen and will grow a lot in the future as technology upgrades.
Similarly, the businesses will adapt to the changes to meet new customers on social media.
So, social media jobs have a good scope in the future. You can expect a lot of opportunities as a job seeker in the future.
As long as you can stay updated, adapt to the changes, you can make money on social media either as a freelancer or an influencer.